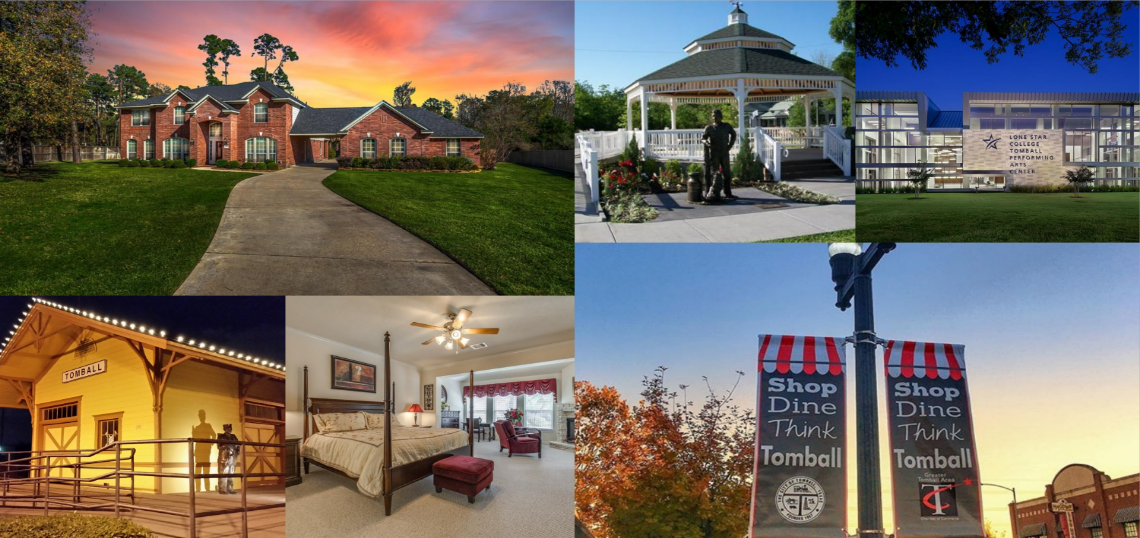 Living In Houston, TX: Tomball Edition
Named for local congressman Thomas Henry Ball (Tom Ball) back in 1907, Tomball, TX could be straight out of a postcard. Though technically a city within the greater Houston metropolitan area, this town of 12,000 just 40 minutes north of Houston has a distinctly small-town suburban vibe. From lovingly maintained historic buildings to sprawling green parks, Tomball's downtown harkens back to old-timey Texas, and residential places to live in Tomball are spacious and timelessly beautiful.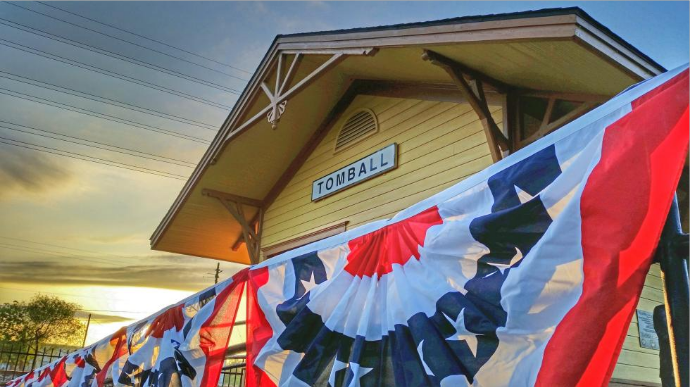 For folks seeking the peace and close-knit community of an agricultural suburb with the convenience and excitement of a nearby city (without the city traffic or higher cost of living), here are just a few of the many reasons why Tomball is "forever home" material.

1. History at your fingertips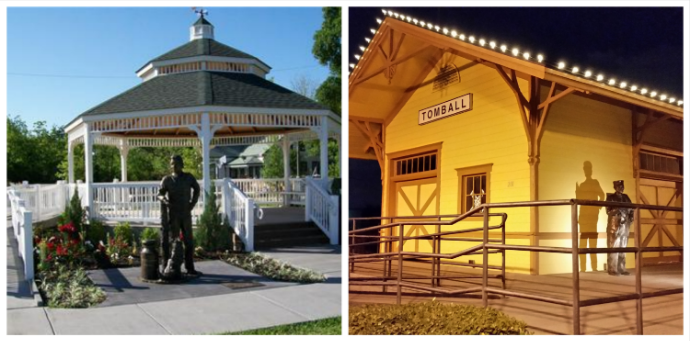 Built by the oil and railroad industries, Tomball cherishes its hardworking, innovative past. Among the most popular sites are the Tomball Museum Center, which features twelve beautifully restored buildings from throughout the town's history, and the Tomball Historic Railroad Depot Plaza. Down the road, the Showboat Drive-In makes for a timeless date night or family night with double features and a classic snack bar. Just a few minutes out of town, the theater offers an escape into the countryside and a nostalgic experience of cinema beneath the stars.

2. A rising revitalization scene
With the gift of a rich and storied history comes the responsibility of maintaining it…and that's a responsibility Tomball doesn't take lightly. Dedicated to preserving the eclectic "Americana" vibe of downtown, the city works to promote commercial and retail growth while maintaining a small town atmosphere. As part of the Tomball Liveable Centers Downtown Plan, the town is converting underutilized alleyways into pedestrian walkways, marking the first steps in their initiative to craft a pedestrian-oriented downtown.

3. Exceptional educational institutions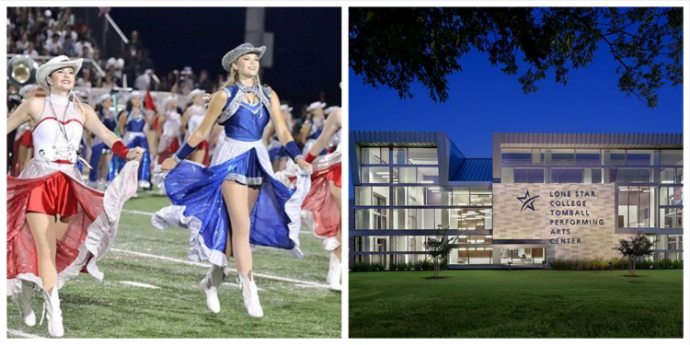 Buying a home in Tomball comes with access to A+ education. As a Top 25 Texas School District, Tomball Independent School District serves nearly 16,000 students and stands out for its quality of teachers, athletic programs, and a 96% graduation rate. Niche.com rates Tomball ISD a Top Three School District in the Houston area. There are also several high-quality private schools and public charter schools.

But the academic opportunities don't stop there. Tucked in a residential corner of northeast Tomball, Lone Star College – Tomball sits on a beautiful, modern campus and offers workforce education, career and continuing education, and corporate training, in addition to traditional academic degrees.

4. An abundance of parks
The perfect example of residential "ag country," Tomball is a far cry from the dry, barren Texas of old westerns. Grassy public parks and nature preserves dot the city, offering lively facilities for outdoor recreation and peaceful spots to simply enjoy the Tomball landscape (like the Theis Attaway Nature Preserve). Juergens Park — which was quite literally a community effort, since it was constructed by the citizens and business people of the town — is a testament to Tomball's love for outdoor community spaces, as well as its community spirit.

5. Year-round festival fun
From the annual Miss Tomball Pageant to the Christmas on Commerce Festival, Tomball maintains a busy schedule of annual town events. Every September the town puts its own Texas spin on Oktoberfest with a Beetles, Brews, & Barbecue festival that features Houston-area craft brewers, live music, vendors, barbecue, and over 150 Volkswagen Beetles competing for awards and trophies.

If a Beetle is too small, try the Freight Train Food Truck Festival in October, where over 30 of Houston's most gourmet food trucks roll into the historic downtown depot. With two stages of live music, kids' activities, and wine and beer gardens, it's no wonder the festival attracts 8,000 people a year!
6. Agricultural suburban living

To live in Tomball is to live in the heart of Houston's agricultural countryside. The local Harris County 4-H chapter and Future Farmers of America program offer students the chance to practice animal husbandry, as well as projects in archery, textiles, food & nutrition, gardening, photography, and vet science. Some of the local young cattle showmen even exhibit their animals and compete at the Houston Rodeo!

The year-round, weekly farmer's market draws folks from across Tomball and the surrounding towns to enjoy the products of local growers, craftsmen, and artisans, as well.

8. Dream homes on every corner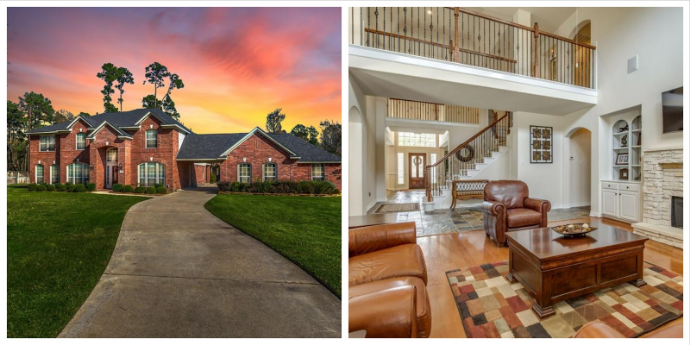 From elegant yet affordable homes to the jaw-dropping luxury estates of the Villages of Northpointe, buying a home in Tomball is a choice-laden process. Tomball homes start in the $200,000s and rise to over $1 million in neighborhoods like The Woodlands Creekside and Wildwood At Northpointe.

And while downtown businesses may be working to preserve the historic feel, the residential style is distinctly more modern, and new developments continue to sprout up with the possibility of custom builds.

9. Central workforce location
While plenty of Tomball residents make the daily commute into downtown Houston, the town's central location in the greater Houston area means that jobs in energy, manufacturing, and healthcare are especially plentiful within non-soul-wrecking commuting distance. In fact, Hewlett Packard, Tomball ISD, and Tomball Regional Medical Center are the largest employers in town.

10. Storybook neighborhoods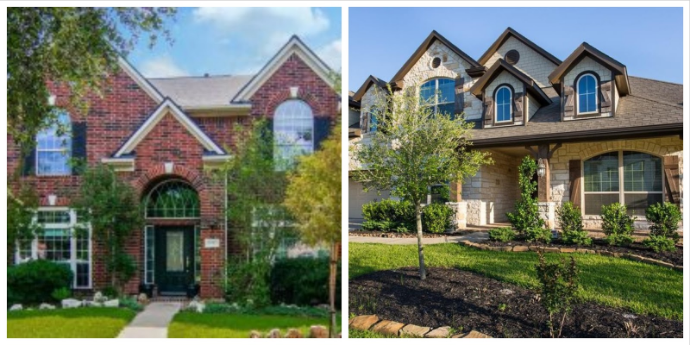 The Villages of Northpointe is a master-planned, elegant community with beautifully designed homes and plenty of amenities. With a neighborhood clubhouse, swimming pool, walking trails, tennis courts, playgrounds, and various social clubs, there's never a shortage of relaxing activity. Another popular but quiet neighborhood is Wildwood At Northpointe, where home prices range from $250,000 to $500,000. Just a quick drive from the Willowwood Mall and Regal Lone Star theater, this neighborhood boasts a community center, pool, playground, lakes, and a walking trail system. Neighborhoods like this make Tomball easy to fall in love with.

11. Perfect "Day Trip" city access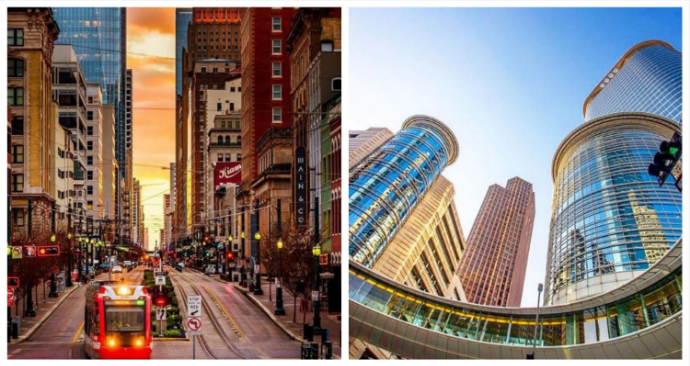 Standing on the sidewalk in idyllic downtown Tomball, it's hard to imagine the sounds and sights of bustling city life. However, believe it or not, downtown Houston is just a 40-minute drive away, making Tomball the perfect home base for big city adventures and relaxing trips to other north of Houston destinations like Spring and Woodlands. It's the best of small-town life with the convenience of a city.

If you're moving to Tomball (or anywhere in the area north of Houston area) and starting to think about where to live, the North Houston Realtors of Keller Williams Professionals are here to help! Download our exclusive Buyer's Guide and contact an agent to make your dream home a reality!