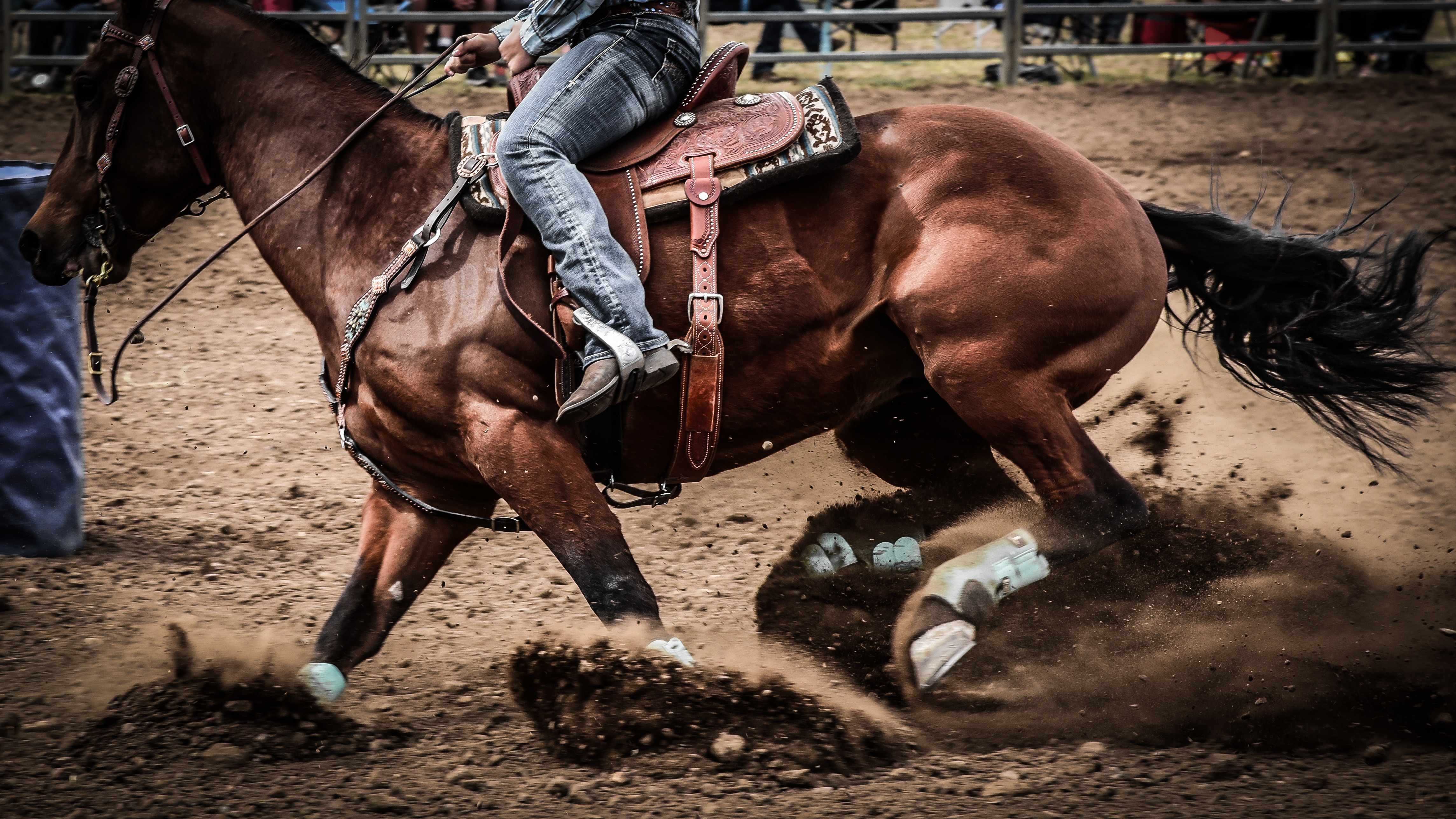 10 Ways the Suburbs North of Houston Will Show Up Strong At The 2019 Rodeo
The three week period from February 25th to March 17th is "Go Time" in Houston. For many of the communities north of Houston, agriculture is life, and the Houston Livestock Show and Rodeo is the culmination of a year's work of breeding, growing, training, and producing.

In fact, it's so big that there's an entire magazine dedicated to it! Over the years, the Houston Rodeo has grown and evolved into one of the largest and most economically stimulating athletic and educational events in the state (plus, it's just a darn good time).

Whether you're a longtime fan or this is your first rodeo, we've got the details on this Texan bonanza you definitely don't want to miss.

1. Experience a piece of Houston history.
Since its inception in 1932, the Houston Livestock Show and Rodeo has been a symbol of Texas pride, as well as one of the most anticipated and attended events in the country. For years, folks have traveled hundreds of miles to compete, and every star from Gene Autry to Elvis to Bob Dylan has graced the stage over the years. Today, the event draws well over two million people annually for BBQ contests, parades, trail rides, a wine garden, livestock and horse shows, a ranching and wildlife expo, carnival, concerts, art, themed days, and (of course) the rodeo itself.

2. Cheer for the country's top rodeo athletes.
Houston takes its Rodeo seriously, which means every year there is no less than a 19-day tournament in every rodeo competition imaginable: bull riding, bareback riding, saddle bronc riding, steer wrestling, tie-down roping, team roping, and women's barrel racing. This is the mecca of rodeo. Watch the greatest rodeo athletes of North America compete on Saturday, March 9, when the Astrodome will host the Super Shootout, an invitation-only rodeo competition with a $250,000 purse.

3. Come hungry.
Between the World Championship Bar-B-Que Contest and the smorgasbord of food vendors, this rodeo will have you loosening your belt buckle (a pre-rodeo fast probably isn't a bad idea, either). Day after day of mouth-watering Texas BBQ….oh, was that our tummy rumbling? Pardon. For lighter fare, check out the Best Bites Competition (Sunday, February 17th), one of the world's largest gourmet food events that pairs delicious appetizers with over 400 award-winning wines.

4. Meet every breed of swine, cattle, sheep, and goat you didn't know existed.
The Agventure exhibit showcases the booming agricultural industry that serves as a cornerstone for many communities north of Houston. Farms and 4-H clubs from towns like Tomball, Magnolia, and Humble offer up-close introductions to many of Texas' most beloved and relied-upon cattle breeds. There's even a birthing center, where you can welcome baby animals into the world and witness nature's greatest show!

5. Ride the ferris wheel.
While the actual rodeo takes places in the Astrodome, the carnival sprawls into the streets, offering entertainment for kids of all ages. Grab your friends or family and spend a day conquering carnival rides and games, then treat yourself to some delicious funnel cake hot out of the fryer. Finish off the day with a 360-degree view of the rodeo in a luxurious, air-conditioned ferris wheel that reaches 130 feet! Bringing young children with you? Check out The Junction, a kid-focused area with all your favorite classic carnival rides and games.

6. Taste the best Texas wines.
While Texas may bring to mind sweating bottles of Shiner Bock and Bud Lite, this enormous state also boasts an equally enormous variety of high-quality local wines, many of which are available at the Wine Garden. Swing by on Thursday, February 28, and enjoy Texas Wine Celebration Day, when wineries from across Texas will pour out free tastings!

7. Indulge your inner hunting, fishing, and camping nerd.
Stroll through the Ranching & Wildlife Expo and tour exhibits on Texas ranching, wildlife, and conservation, or check out one of the educational seminars. As part of the program, the Rodeo also hosts a Young Guns Sporting Clay competition for young Buffalo Bills and Annie Oakleys.

8. Witness mind-blowing livestock auctions.
With bids hitting up to $600,000 (yes, you read that right), this is definitely not your county fair cattle auction. In addition to various commercial livestock sales (find the entire auction schedule here), the junior market auction is one of the most well-attended events of the rodeo. The rodeo is dedicated to supporting the local agricultural industry, and as such, the auction committee ensures that all young 4-H and FFA auction exhibitors receive above-market prices for their livestock. Bids not only support the young exhibitors but also fund scholarships and educational programs for Texas youth.

9. Scramble for some calves.
The Calf Scramble is a wild, heartwarming, truly Texas experience. Grab a front row seat and watch as thirty students compete to catch fifteen agile, lightning-fast calves in the big arena. It's like a hog chase, but cow-country style!

10. Sing along with your favorites.
With a massive post-rodeo concert in the Astrodome every night, you can bet there'll be some good boot-stompin' country music. This year's lineup includes Brooks & Dunn (February 27), Tim McGraw (March 7), Brad Paisley (March 16), Chris Stapleton (March 14), and George Strait (March 17). But it's not all country in this urban/country festival. Pop favorites like Cardi B (March 1) and Camila Cabello (March 5) will perform, as well as Latin favorite likes Prince Royce (February 26) and Los Tigres Del Norte (March 10). So whatever your rhythm is, there's a concert you won't want to miss!
Although people fly or drive thousands of miles to attend and participate in the rodeo, this colossal event is an homage to the local agricultural communities that make up the area around Houston. From prize cattle raised by 4-H and FFA kids in Tomball to award-winning artwork by Spring Branch grade students, the Houston Rodeo is an opportunity to see, share, and celebrate the many passions of the local communities.
If you're moving to the North Houston area and starting to think about where to live, the North Houston Realtors of Keller Williams Professionals are here to help! Download our exclusive Buyer's Guide and contact an agent to make your dream home a reality!